Why Support the Society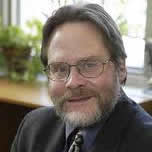 Dear Friends:
Since its founding in 1820, our organization has served to significantly engage and guide the musical life of our city. In fact, as most of you know, the Musical Fund Society is the only such organization in the United States to achieve this milestone and remain active.
Celebrating a legacy and heritage of leadership throughout the past two centuries in Philadelphia is truly a point of pride. But it is not enough.
Each fall brings with it the excitement of new music-making and a new concert season. Around the area, ensembles large and small try out new ideas for innovative programs. Wide-eyed schoolchildren marvel at instruments and sounds they not previously experienced in person. Ensembles engage in new and unprecedented collaborations. A nearby composer accepts a first time commission. People marvel at how music could be this beautiful, this heart-stopping, this life-changing…that it could be this good.
You and I know that anything new is a risk. Commissions, innovations, outreach, education are risks. But they do happen. They happen because an idea catches hold and is supported. This is where the Musical Fund Society steps in. You and I step in, and together we turn the risk into reality.
This must continue as the robust present and future of the Musical Fund Society, as well as the its rich past.
While we're proud of what the Society has done for 194 years, we know that we can do more. With support from the Musical Fund Society Foundation, we are helping more groups than ever before. New groups, established groups, large and small: they all look to us for help. Many of you are already generous. We're looking for more members than ever to seize this opportunity, to make it possible for even one more group to take on that special project—that risk—that all of us want to encourage.
Your tax-deductible gift to the Musical Fund Society Foundation can make that difference.
Our goal of $15,000 this year will help us continue to fund deserving organizations. Please join me by sending your contribution to the Musical Fund Society Foundation today. Please take the time—now—to contribute to the musical life of Philadelphia. By sending $35, $50, $100, any amount you can, you announce to Philadelphia and beyond that an outreach of music here is an important part of culture itself, an announcement you and I cannot repeat often enough.
With my thanks, and best wishes for this upcoming season,
Mark F. Huxsoll
President, Musical Fund Society Foundation