1987 Award Winner: Cynthia Raim, Piano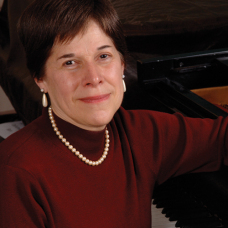 A native of Detroit, Cynthia Raim graduated from the Curtis Institute in 1977 after studying with Rudolf Serkin and Mieczyslaw Horszowski.
Her awards include first prize at the Clara Haskil International Piano Competition, the Pro Musicis Award, first prize at the J.S. Bach International Piano Competition, first prize at the Three Rivers National Piano Competition and the first Distinguished Artist Award of the Musical Fund Society of Philadelphia, given for "outstanding achievement and artistic merit."
Ms. Raim has collaborated with David Soyer, Samuel Rhodes, and the Guarneri and Johannes Quartets, among others. Annually, she gives recitals throughout the world, participating in many leading international music festivals such as Marlboro, Ravinia, Mostly Mozart and Santa Fe.