Trumpets 5, Music of our Time
October 15, 2018 @ 7:30 pm
$20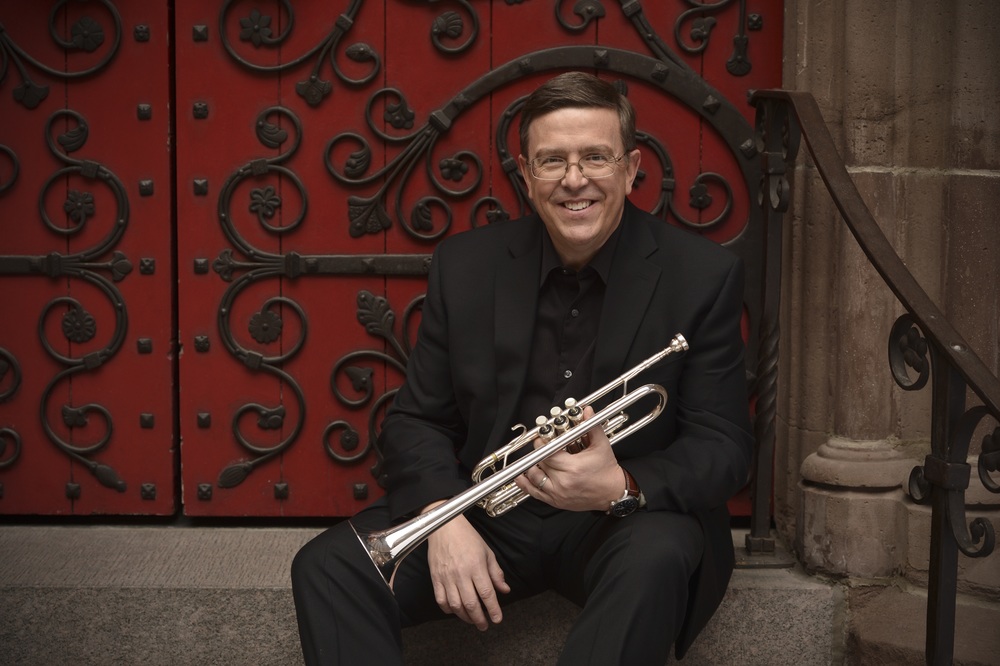 Principal Trumpets David Bilger (Philadelphia Orchestra) and Thomas Rolfs (Boston Symphony) are joined by their colleagues Jeffery Curnow, Anthony Prisk, Benjamin Wright, and pianist Susan Nowicki in a program featuring solo works and pieces for various combinations of trumpets written since 1945.
David Bilger, trumpet; Thomas Rolfs, trumpet; Anthony Prisk, trumpet; Jeffrey Curnow, trumpet; Benjamin Wright, trumpet; Susan Nowicki, piano
Presser: Adagio from Suite No. 1
Ketting: Intrada
Benjamin: Fanfare for St. Edmundsbury
Stevens: Trumpet Sonata
Ochoa: Stills in Black and White
Reynolds: Music for Five Trumpets
Gubaidulina: Trio for Three Trumpets
Takemitsu: Paths for Two Trumpets
Boutry: Fanfares pour les Temps Legendaires
Plog: Contrasts for Five Trumpets
This concert is supported by Grant Greapentrog.