James Reese Receives MFS Career Advancement Award for 2019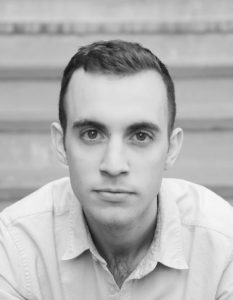 Tenor James Reese has been chosen to receive the Musical Fund Society Career Advancement Award for 2019.
James Reese is an avid ensemble, chamber, and solo musician whose singing has been praised for its "intensity and sensitivity…spirituality and eloquence." (Chestnut Hill Local)
An advocate for new music, James is a founding member of Philadelphia vocal sextet Variant 6 (variantsix.com). He has premiered works by Ted Hearne, John Luther Adams, Judd Greenstein, Joel Puckett, Gabriel Jackson, and others. James sings frequently with leading American choruses, including The Crossing, Santa Fe Desert Chorale, Seraphic Fire, True Concord, and The Thirteen.
James is a graduate of Northwestern University's Bienen School of Music, where he studied with Kurt R. Hansen, Alan Darling, and Donald Nally. He is a recent graduate of Yale University's Institute of Sacred Music, where he studied with James Taylor as part of the Yale Voxtet.