PCMS: Curtis on Tour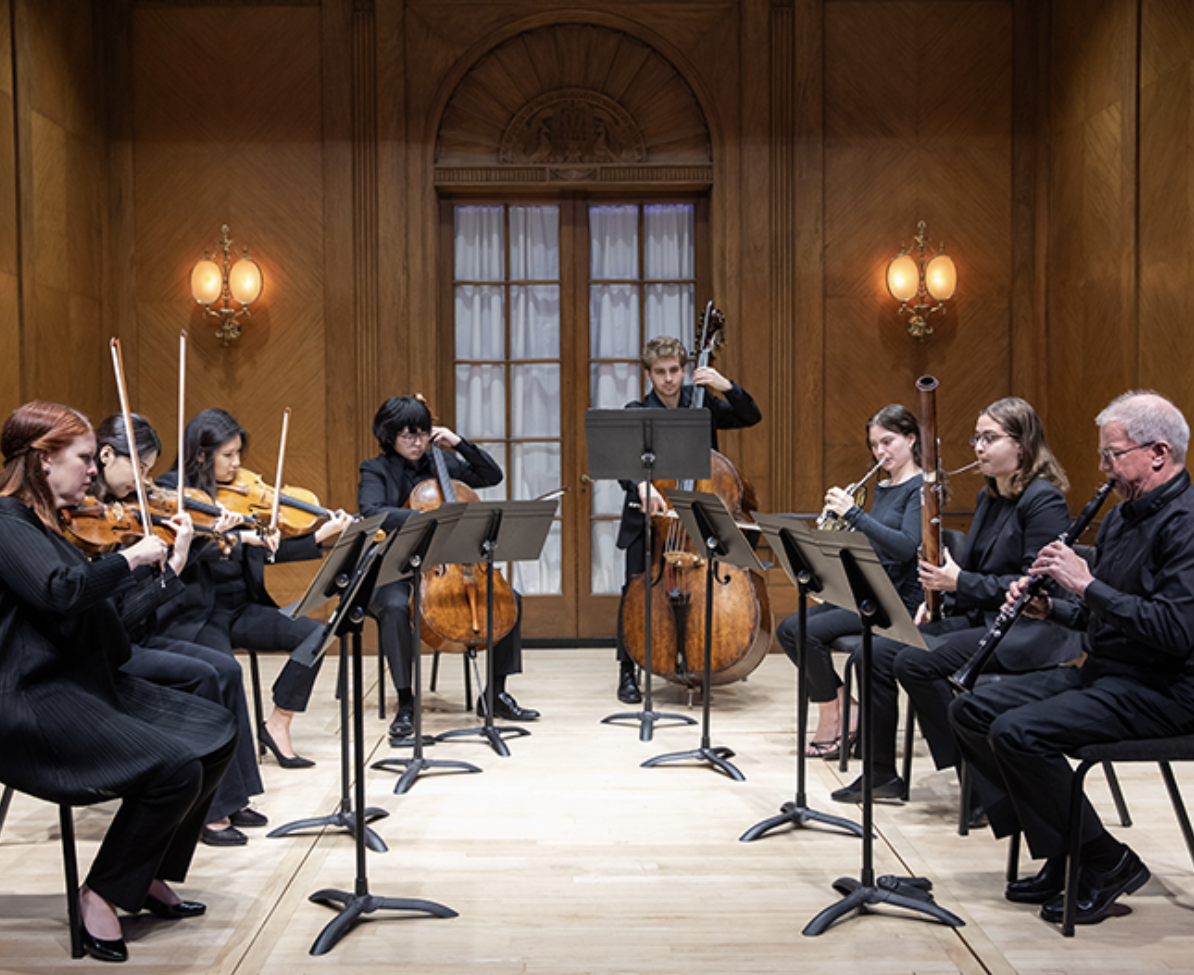 Please join PCMS on Friday December 1st at 7:30pm for the for a very special concert: Curtis on Tour.
The husband-and-wife duo of violinist Erin Keefe (concertmaster of the Minnesota Orchestra and a Curtis faculty member) and conductor, clarinetist, and composer Osmo Vänskä joins young musicians from the Curtis Institute of Music in this touring ensemble. Built around the octet version of Jean Sibelius's evocative tone poem En Saga, this eclectic program features cherished classics and striking, early twentieth-century works such as Erwin Schulhoff's fiery, folk-influenced Concertino for flute, viola, and double bass.
Julin Cheung, flute; Osmo Vänskä, clarinet; Asha Kline, bassoon; Christine Ott, horn; Erin Keefe, violin; Jinyoung Yoon, violin; Soyoung Cho, viola; Hun Choi, cello; Dimitrios Mattas, double bass
Mozart: Flute Quartet in D Major, K. 285
Dohnányi: Serenade for String Trio, Op. 10
Schulhoff: Concertino for Flute, Viola, and Double Bass
Sibelius: En Saga (Arr. Jaakko Kuusisto)
Click here to learn more and confirm your tickets: Curtis on Tour