Piffaro: Christmas in Southern Germany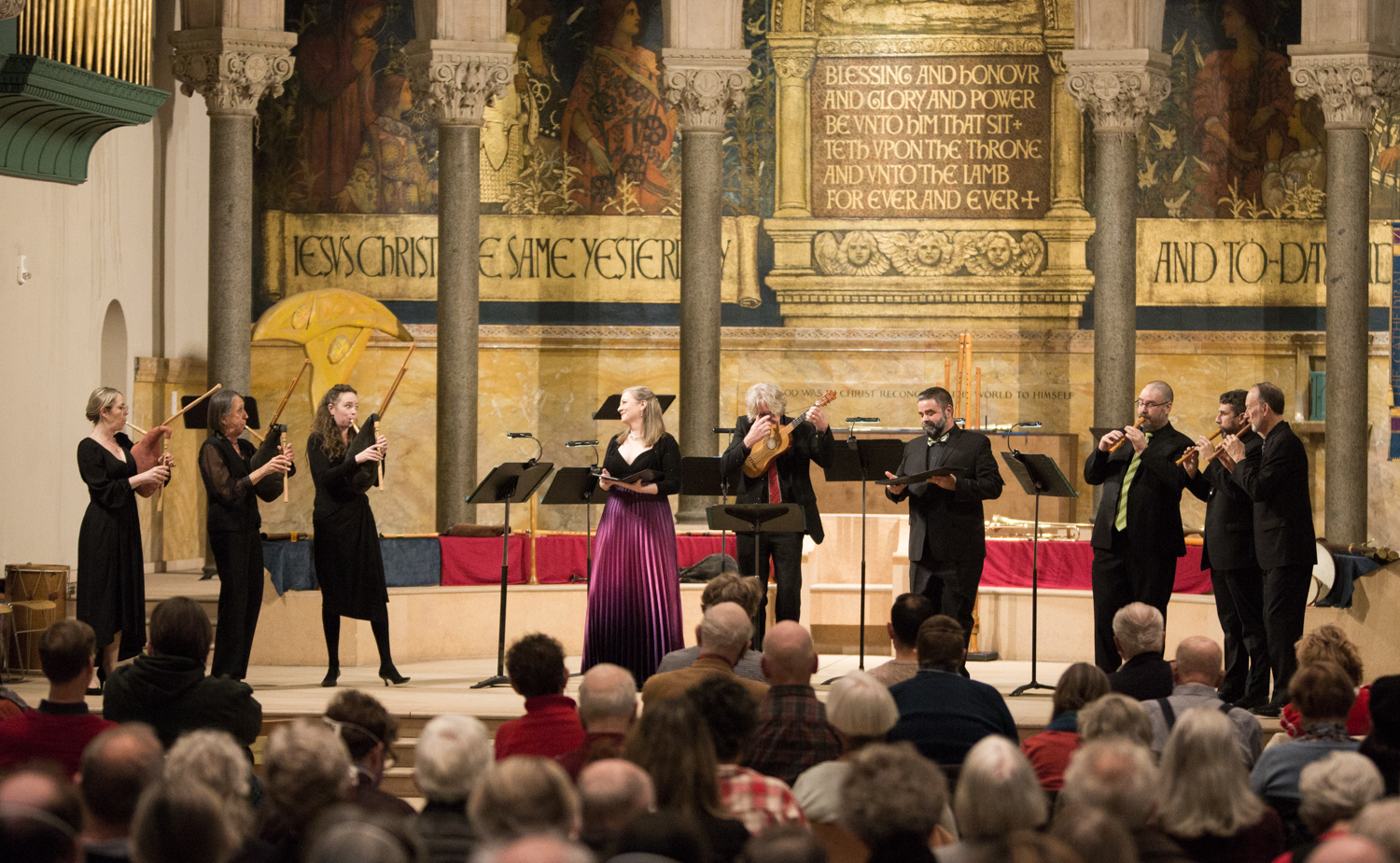 Piffaro presents Christmas in Southern Germany
December 8 – 10  (locations listed below)
December 8 @ 7:30PM – Philadelphia Episcopal Cathedral MFS – MFS members can use code MFS2324 for $20
December 9 @ 7:30PM – Presbyterian Church of Chestnut Hill, PA – MFS members can use code MFS2324 for $20
December 10 @ 3PM – Christ Church Christiana Hundred, Wilmington DE
Streaming online December 22 – January 4
Tickets: $29-$54 in person, $21 online
Call 215-235-8469 tickets or visit bit.ly/PiffaTix
Piffaro, the Renaissance Band will welcome soprano Clara Rottsolk for its annual concert series of holiday music from the Renaissance period. This year's program features music from Southern Germany, a wellspring of Christmas traditions and carols that are still beloved by Philadelphia's many citizens of German descent. Concerts take place December 8 at Philadelphia Episcopal Cathedral, December 9 at Presbyterian Church of Chestnut Hill, and December 10 at Christ Church Christiana in Wilmington, DE. For those wary of COVID, or homebound for any reason, the concert is being recorded and will stream online December 22 – January 4. More information can be found at piffaro.org.
Like many Philadelphians, Piffaro's artistic director, Priscilla Herreid, grew up steeped in German holiday traditions. "This concert program is very personal to me," she says. "It's the music I grew up with at Tabor Lutheran Church in Feltonville, where my mother was the organist. Many of the parishioners are immigrants and German is their mother tongue. We sang from German hymnals that were full of wonderful old carols, many of them unfamiliar to most Americans. I haven't heard some of them since I was 12 or 13 years old. Singing from the hymnal was how I first started reading music."
Herreid's concert program aims to evoke a distinct sense of the place many of these members of her community are from, taking listeners to the regions of Bavaria and Swabia to hear music that would have been played in churches and homes in cities like Nuremberg, Heidelberg, and especially Augsburg. The latter was home to St Anna's Church, which housed a vast treasure trove of music thanks to the acquisitiveness of Adam Gumpelzhaimer, the church's music director from 1581 to 1681. Many of the works in the collection are by Hans Leo Hassler, the first in a long line of Germans to journey south of the Alps to study in Venice; plenty of music heard at St Anna thus had a decidedly Italian flavor.
While the program will be full of Advent hymns and Christmas carols showcasing composers like Johannes Eccard, Caspar Othmayr, Michael Praetorius, and Heinrich Finck, there will also be seasonal secular songs evocative of falling snow and broken hearts. "'Winter is cold and so are you' was a popular theme,'" laughs Herreid.