2021 Award Winner: Dynasty Battles, Piano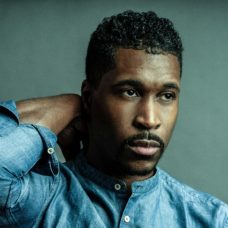 Dynasty Battles is proving to be a visionary pianist with a repertoire spanning from Baroque to new music and a unique approach to concert performances. Recognized by AL DÍA magazine as a "40 Under Forty" honoree in 2020, he has been featured with soprano Marietta Simpson in The Philadelphia Inquirer, and on music critic David Patrick Stearns' radio program "Creatively Speaking" on Philadelphia's WRTI (90.1 FM).
In the 2020-21 season, Battles debuts a composition by multiple Grammy nominee and Pulitzer Prize finalist Ted Hearne, composed for Dynasty himself. Recent engagements include hall debuts at the Walt Disney Concert Hall in a concert curated by John Adams, the Chicago Cultural Center's Preston Bradley Hall as a featured artist in the International Music Foundation's Dame Myra Hess Memorial Concerts, and the Benjamin Franklin Hall with the Philadelphia Chamber Music Society. Additionally, he made his international debut at the Barbican Centre in London while in residency with the Los Angeles Philharmonic and Gustavo Dudamel.
Career highlights include an invitation to perform George Walker's Piano Sonata No. 1 in a private engagement at the distinguished composer's home. In a project profiled by The New York Times and The Philadelphia Inquirer, healso performed in Bowerbird Philly's ongoing series highlighting the works of Julius Eastman.
Battles studies with internationally acclaimed pianist Leon Bates, a protege of the legendary Natalie Hinderas. He also studied counterpoint and harmony and analysis with Jonathan Coopersmith, Chair of Musical Studies at the Curtis Institute of Music. A native of Philadelphia, Battles began his at Settlement Music School and received a Bachelor of Music in Piano Performance, cum laude from Temple University, under the instruction of Harvey Wedeen as a recipient of the Esther Boyer College Scholarship.